The keywords of this website redesign were user experience, accessibility of the event data and building of the already well-established brand Kino Šiška.
We redesigned the site's architecture, added contents, improved event presentation, increased the share of video and audio content and optimised the loading times. The head of the new website supports embedded videos, which can be used intuitively to communicate the organisation's activities.
The results of the relaunch exceeded the client's expectations as well as ours. Analytics show a 7-fold increase in the number of visitors in the first week, compared to data from 2016.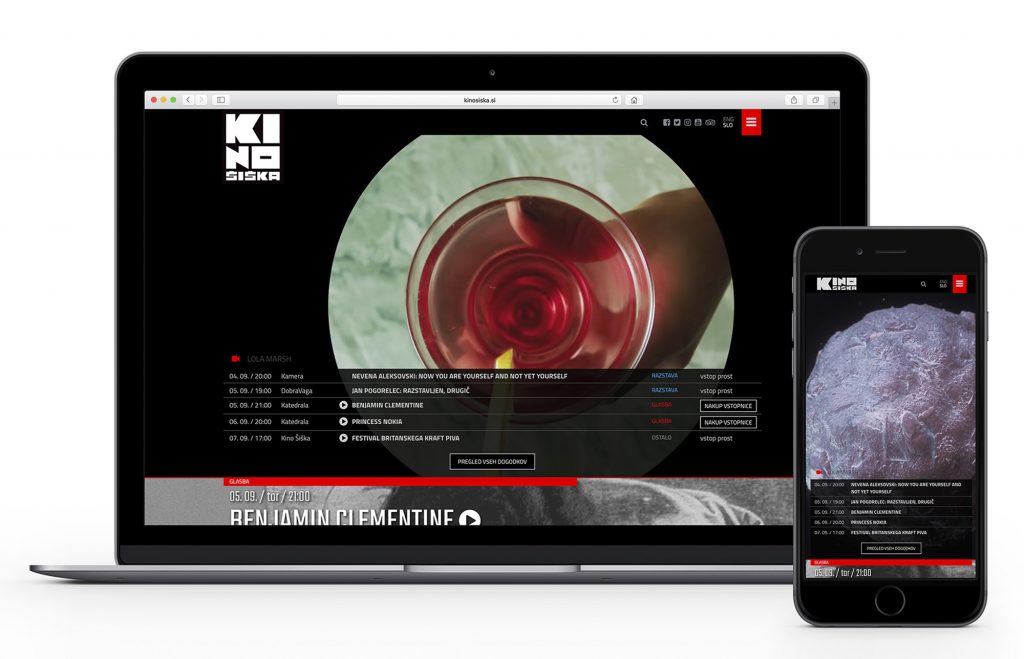 Rok Avbar, PR Manager, Kino Šiška Centre for Urban Culture:
"I can say in the name of the entire collective that the new website successfully addresses the challenges of presenting our diverse and differentiated programme.
The key starting point of the renovation was to present Kino Šiška as an organized public space, rather than a public cultural institution, which was the focus of the previous website's image. On behalf of Kino Šiška, the project was coordinated by PR manager Rok Avbar, online editor Daniel Sheppard and designer Žiga Artnak. The implementation of the renovation was greatly facilitated by the sound conceptual design produced by Kofein dizajn. Communicating with them in the frame of this project was never a one-way street but was rather always based in dialogue. In order to make it a smoother process, the management of the project was limited to three persons, who delegated the process to the rest of the team."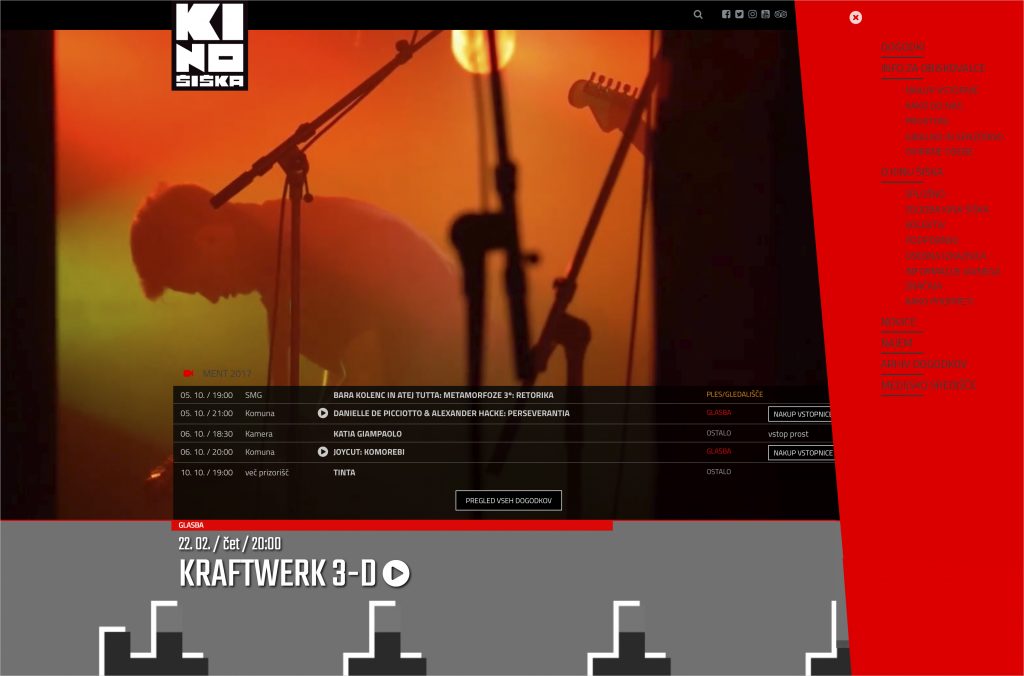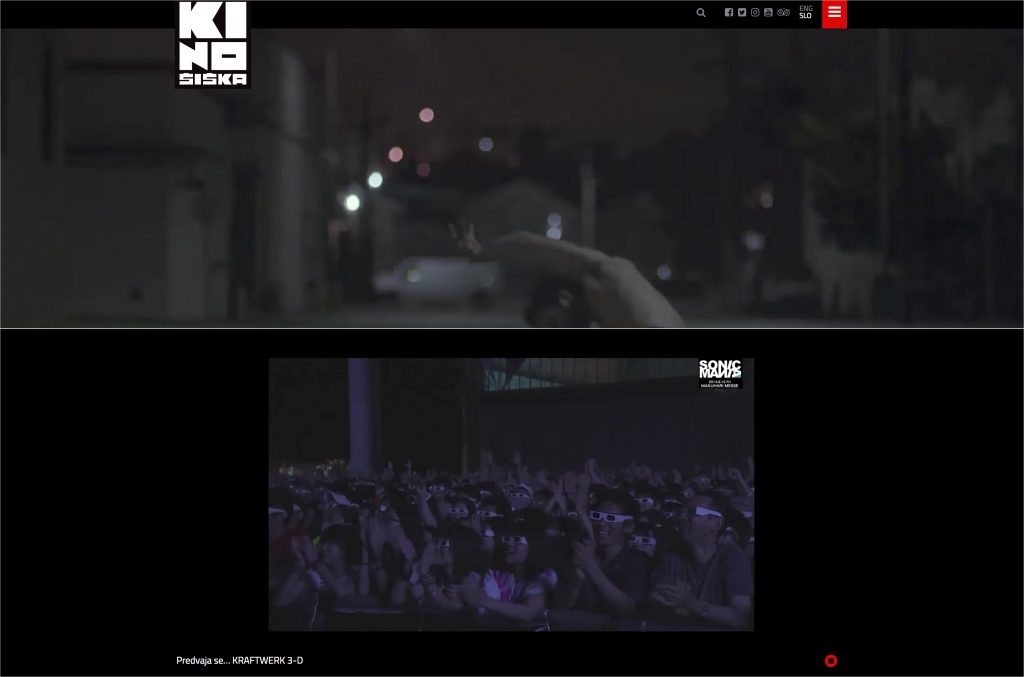 Petra Slanič, web analyst, on the results of the renovation:
"The new website was launched on 13 February 2017. We checked the analytics on 11 January 2018. We found that in the last 11 months, the number of visitors grew by 1142 % compared to the year before, from 11,000 visitors to 133,000. The share of first-time visitors grew from 32 % to 60 %.
More than half of the visitors clicked on the "All events" button and checked the programme. The English version was visited by almost a fifth of the visitors. Top three-checked events were concerts by Cigarettes After Sex, Benjamin Clementine and Pixies. The visitors are split exactly in half in terms of gender, most of them fall in the 25-34 age group, with the 35-44 group close behind. More than half visited the website using a computer, 40 % were mobile users and 4 % were using a tablet. More than 50 % were users of Google Chrome, with Safari and Firefox taking 2nd and 3rd place, respectively."